Classical music soiree enthrals audience
04-27-2011, 05:23 PM
RE: Classical music soiree enthrals audience
Virtuosos cast spell
S.D. Sharma
Chandigarh, October 26
A session of vocal recital by Pune-based celebrated classical music icon Ashwini Bhide Deshpande and flute recital by melody maestro Ravinder Singh provided the grand finale to the Chandigarh Sangeet Sammelan at Randhawa Auditorium here today.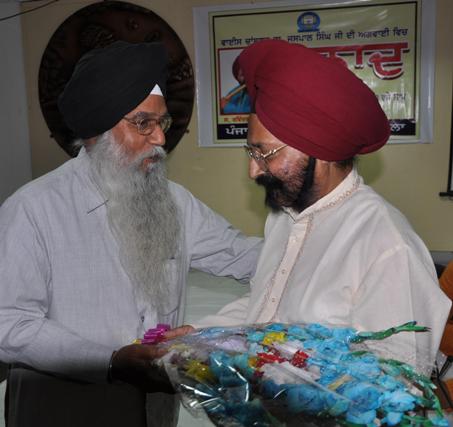 An aura of sublime serenity pervaded as the spell of soulful strains of flute by acclaimed flautist, Ravinder Singh, wafted across the auditorium. The Kirana gharana maestro commenced the recital baring the melody of morning raga Gujri Todi through an absorbing free floating alaap.

His display of breathe control, modulation in pitch, resonance and volume marked the slow-paced composition, Vilambat gat, as also the drut gat. Ravinder Singh brought the aesthetic and emotive appeal of the raga and maintained the brilliance while concluding the recital with a dhun in raga Pilu. Young Tabla exponent Gautam Dhar provided excellent accompaniment enhancing the level of otherwise sleek performance.

Undeniably the reigning doyenne of Jaipur-Atrauli gharana and the vivacious and versatile vocalist, Ashwini Bhide Deshpande, from Pune took the centre stage only to spell magic with her recital.

After an introductory brief alaap Ashwini delved deep to infuse divinity in her Vilambat composition "Maha deva devan pati" in raga Bahduri Todi, a forte of their gharana.

Traversing in all octaves with consummate ease, she was equally brilliant while executing the drut gat "Koi aan milavo sham" in raga Brindavani sarang. Her recital of "Mer jiya.." in a rare rhythmic pattern of nine beats was equally melodious though challenging. She illumined the horizons of melody in her favourite bandish "Kal na pare", "Merra bhajan" and the concluding "Apang".

Padamshri Mehmood Dhaulpuri on Harmoinium and Vinod Lele on the Tabla embellished the memorable performance. Vinita Gupta compeered the three-day sammelan. IAS officers S.D. Bhambri (retd) and P.H. Vaishnav honoured the artistes.


Source Link: http://www.tribuneindia.com/2008/20081027/cth1.htm#10