Emphasis laid on basic forms of music
10-13-2010, 02:42 PM
Emphasis laid on basic forms of music
Emphasis laid on basic forms of music

Tribune News Service
Patiala, October 12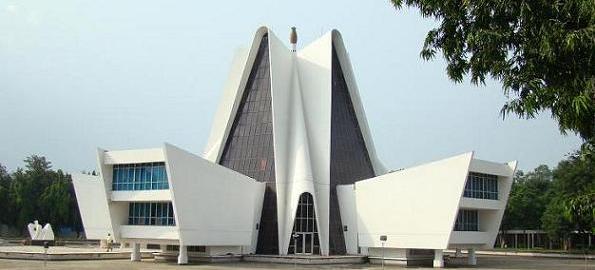 Vice-Chancellor Dr Jaspal Singh of Punjabi University while inaugurating "Gurbani Raag Dhayan Chitramala" on the second day of the 7th Gurmat Sangeet Utsav said Punjabi University had become the hub of Gurmat Sangeet at International level.

He said the Gurus gave importance to raags because in the basic established kingdom, music and raags were opposed and it was also against the general propagation of this art.
The Vice-Chancellor appreciated different programmes, projects and national conference of Gurmat Sangeet by Gurmat Sangeet chair and department of Gurmat Sangeet under the guidance of Dr Gurnam Singh.
Various scholars gave lectures on Gurbani Raag Dhayan. Discussing the communicative perspective of "Bani, Dr Amritpal Kaur described the role of "Bani, raags and music. Dr Jasbir Singh Bhatia made a comparative research of the work of artists like Jaswant Singh, Devinder Singh, RS Gill and Madan Lal. Dr Sobhagya Vardhan highlighted the classical perspective, background, comparative analysis and the contemporary perspective of raag mala and raag dhayan.
Dr Gurnam Singh discussed about the tradition of Gurbani Raag Dhayan, compared Gurbani Raag Dhayan with Indian Raag Dhayan tradition.
He explained their basic purposes, their similarities and their differences.
Padam Sri Singh Bandhu S Surinder Singh described shabad and raag, their inter-relationship in the musical perspective in context with fine arts.
He stressed upon observing and understanding the basic forms of music.
A workshop on Gurbani Raag Dhayan, under the guidance of Dr MK Sharma Sumahendra, various artists like Aasaram Meghwal, Jai Shankar, Sanjeev Sharma, Sudeep Sharma, Jatinder Sharma, Khush Narayan, Hukam Chand, Mahendra Singh, Lokesh Sharma are taking part.
All these artists have come from Jaipur and Rajasthan. The project director of the workshop is Dr Gurnam Singh, while the co-ordinator Jagdeep Singh Garcha and co-coordinator is Anurag Soni.
Source Link:
http://www.tribuneindia.com/2010/20101013/cth2.htm#1