Welcome To Amrit Kirtan Website
A function was organised under the auspices of Sewaks' Charitable Trust (Regd.), Chandigarh and Amrit Kirtan Trust (Regd.), Chandigarh, to felicitate Dr. Kuldeep Singh, FRCS (Edinberg), DMRT (London), FRCR (England), Cancer Specialist, Ex-HOD, Gen.Sur., PGI, Chandigarh, AND Chris Mooney Singh, Rabab Revivalist, at Sarang Lok, Phase XI, Mohali, on the 7th February, 2010.
Some pictures of the occasion: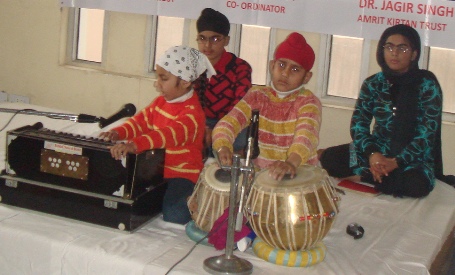 Young students of S. Harbhajan Singh Chopra rendering a Shabad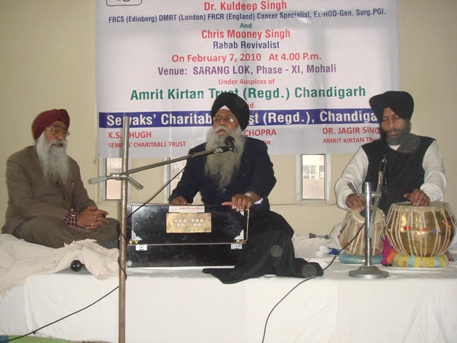 Dr. Jagir Singh Ji renders a Shabad on the occasion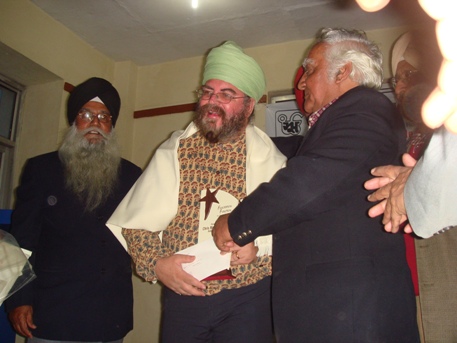 Chris Mooney Singh being presented a Memento by Dr. Yashpal Ji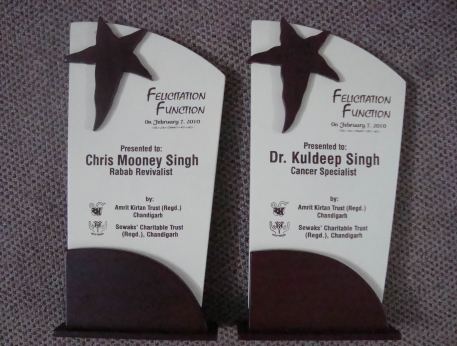 Close up of the "Wooden star" Mementos presented on the occasion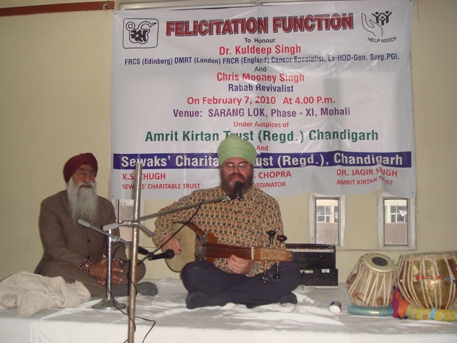 And now is the turn of Chris Mooney Singh to render a Shabad with his famous
"Rabab"