Welcome To Amrit Kirtan Website
Gur Kirpal Singh Ashk | TNN

Patiala: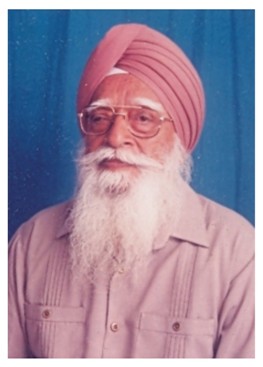 It is the duty of Sikh organisations to preserve recordings of the great 'kirtankars' but in absence of their interest, an old person Harkishan Singh Dhupia has come forward to preserve the 'kirtan' and its singing styles.

Not only this, he is providing copies of the preserved 'kirtan' free of cost to all those who take interest. Dhupia, a noted sound engineer and former director of Staff Training Institute of All India Radio, while talking to TOI disclosed that two years back, he felt that audio recordings of old Sikh 'kirtankars' would vanish if not preserved. He decided to gather them and got maximum support from the Punjab and Sind Bank Archives situated at Jalandhar. He said he had finished 50 per cent of the work in one year and remaining might take another year, but he wanted to finish it 'as soon as possible'.

The oldest recording preserved by him was obtained from Lahore Radio Station. This is in the voice of Bhai Santa Singh and is from the pre-partition era. He also has the recordings of Bhai Surjan Singh and Bhai Sumand Singh - the great Sikh 'kirtankars'. Dhupia said he was also trying to find the recordings in the voice of Muslim 'kirtankars' who used to perform in the Golden Temple before partition.

Dhupia said the young 'kirtankar' Dr Gurnam Singh had recited 'kirtan' in all the 31 main 'ragas' and 31 other forms of 'ragas' prescribed in Guru Granth Sahib. All other forms like 'aalahunian', 'ghoriayan', different 'var dhunies' and other musical styles were prescribed in 'Guru Granth Sahib'.

Notably, Dhupia, who is living in SAS Nagar these days, had also made some very important contributions earlier. According to him, he established a radio station at Agartala for 'mukti vahini' during the Bangladesh war.

After retirement he made contributions in establishing 'Akal Academy' at Baru Sahib near Rajgarh. Besides, he played a key role in starting telecast of 'kirtan' from Shri Darbar Sahib. Remembering the days, Dhupia said that the recording of 'kirtan' at Darbar Sahib started on November 25, 1998, and from Bangkok a week later. At that time no TV Channel was ready to telecast it due to the era of terrorism. He disclosed that when he got a negative response from a leading TV channel, a Sindhi person from London, Motvani, offered him an amount of Rs 10 crore to start a channel so that he might contribute to spread the message of the Guru. This amount was used to start a TV channel, Punjabi World, he informed.


Source: Times of India, 15 October, 2006